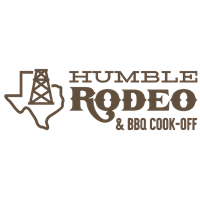 Three lucky Humble ISD students get the chance of a lifetime to perform with celebrity artists during the 2019 Humble Rodeo Feb. 8-9 at the Humble Civic Center Arena.
All they must do is "wow" the judges of "The Humble Voice," Humble's own version of the popular television competition, The Voice.
"We're always looking for ways to involve our local students and add some excitement to The Humble Rodeo and BBQ Cook-off," said Adam Foster who is beginning his second year as the hard-working president of the Humble institution.
"A couple years ago, we brought in elementary school choirs to perform "The National Anthem," quite an honor for youngsters to be able to perform in front of 9,500 people," he said.
Their success got Foster and his executive committee to thinking. How about their own Humble Voice?
"Last year we had try-outs at Summer Creek High School. It was new to everybody, so we only had 12 or so students," said the Humble High graduate. "The winners got to sing with last year's performers, Tracy Byrd and Sundance Head."
Word got around Lake Houston about how much fun it was. Foster got calls from people who wanted to know more and get involved.
"We've broadened our publicity so we're on social media and we have posters at every school. Humble ISD's Fine Arts Director Houston Hayes is working with our student choirs," said Foster, "but we hit the jackpot when Jennifer Wooden offered to help."
Wooden is director of the Humble Civic Center and Arena and The Charles Bender Performing Arts Center.
"Our Bender stage is the perfect location for the Humble Voice," said Wooden, "and we're really excited to have one of the Voice contests, Sarah Grace, guest perform after finals on Saturday night."
Grace is a 16-year-old student at Houston's Kinder High School for the Performing Arts who recently was eliminated from "The Voice" but still managed to amaze everyone with her unique version of "Amazing Grace." In the middle of her performance she proceeded to play the trumpet.
The closed auditions take place at The Bender Friday, Jan. 11 at 5 p.m.
"Any Humble ISD student can compete," said Wooden, "just be in line before 5 p.m. and register."
At least 10 finalists will be selected that Friday night by the judges who are Foster, Wooden, Humble Historian Dr. Robert Meaux, Humble City Councilmember David Pierce, and Houston Hayes.
The finalists will perform for the judges and the public the following night, Jan. 12, 7 p.m. on the impressive stage of the Charles Bender Performing Arts Center, just east of Historic Downtown Humble. Tickets are $10.
"Sarah Grace will perform with her band, The Soul, on the Bender stage after the finals," said Wooden. "Then the three winners will be announced."
The winners selected by the judges will perform with the celebrity artists at the 2019 Humble Rodeo and BBQ Cook-off.
One student winner will perform with country singer and San Antonio native Mike Ryan at 9 p.m. Feb. 8. Another student winner will perform with Americana singer Parker McCollum, a Conroe native who now lives in Austin, that same night at 10 p.m. A third student winner will perform on Feb. 9 at Amarillo native Aaron Watson's 9 p.m. country music show.
"Aaron Watson wanted this to be special, so he'll bring the student out during the first song and they'll sing an acoustical duet together," said Foster.
Built in 1929 as Charles Bender High School, The Bender was refurbished and refreshed with lots of love and care under the direction of former Humble Mayor Donnie McMannes and the Humble City Council. It now is the performing arts center for Humble and the entire Lake Houston area. Almost 6,000 guests have oohed and awed at the art deco lighting, the wood-stained columns, and the original hardwood floors on the stage – and at the diverse performances on that same stage.
To audition for Humble Voice, Humble ISD students simply show up at The Bender by 5 p.m. on Jan. 11. To view Humble ISD's Top 10 finalists on the Bender stage Jan. 12, 7 p.m., purchase a $10 ticket online, humblepac.com/upcoming-events-3/ or call 281-446-4140.