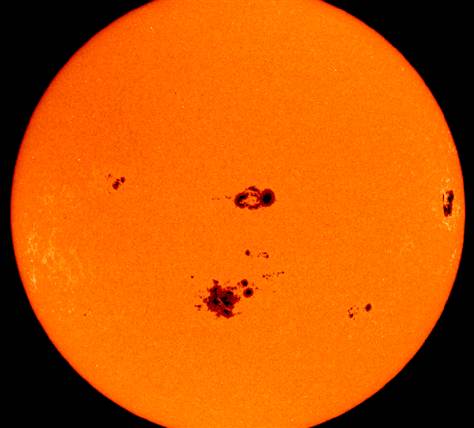 Sunspots are fascinating. There is a peak every 11 years and we are currently at a low. Solar observing is the only dangerous work that astronomers do. Never look directly at the sun without proper eye protection. It can cause permanent blindness. Eclipse glasses are safe, but make it difficult to see the details of the sun.
One option is to use pinhole projection. You need two sheets of white poster board. Put a small nail hole in the center of one. Put the second sheet on the ground. Now hold the sheet with the hole so that the sunlight passing through the hole falls on the sheet on the ground. Start with the sheets close together and gradually move them apart. The greater the separation, the larger the image of the sun, but it will be fainter also.
Public Night is at the observatory the first Friday monthly from sunset-10 p.m.: humbleisd.net/observatory.